Whitewater Whippet Basketball Youth Night

Download the WUSD mobile app today! On the app, students, parents, and community members can read the latest announcements, locate staff information, review upcoming events, and find important documents. The Whitewater app is available to download free from the Apple App Store or the Google Play store by searching for "Whitewater Unified Schools." Click the following link for an introduction video on the app:
https://youtu.be/NZXAlONRMek

Preliminary election results indicate that voters have approved the operational referendum question for the Whitewater Unified School District. As a result, we will be able to maintain: ➡️Robust academic and athletic opportunities ➡️Student support and mental health services ➡️Comprehensive instructional and co-curricular programs ➡️Technology and facilities infrastructure We are incredibly appreciative of the input and feedback we received throughout this process. Thanks to your engagement, we were able to present a solution that made sense for our entire community. The canvass will be held on Friday, November 11, to certify the results. As always, thank you for your support of WUSD schools and the students we serve!
The WHS Players will kick off their season with "Disney's Beauty and the Beast". Join Belle, Beast, Mrs Potts and the rest of the beloved characters as this Broadway classic.comes to life at the Whitewater High School auditorium. Performances of "Disney's Beauty and the Beast" will be held on November 17-19 at 7:30pm and November 19-20 at 2pm. General admission tickets are $7 for students and $10 for adults. In addition to the regular performances there will be a very special "Be our Guest " tea party on November 19th at 12:30pm. Come dressed as your favorite Disney character, enjoy some sweets and treats in the enchanted castle, Tickets are $7 per child. Adult chaperones are free. Seating is limited and reservations for this event are required. See the attachments below for more details. Tickets for all of the shows and tea party are on sale now and can be purchased by calling 262-472-8178 or in person at the Book Teller in downtown Whitewater. We hope you will all Be our Guests!!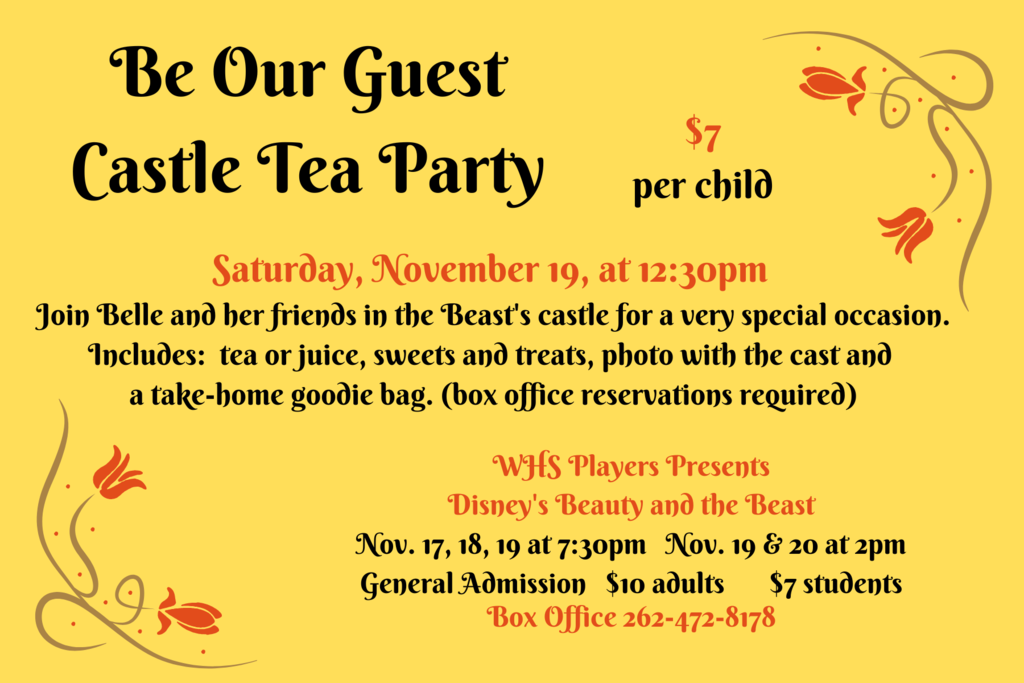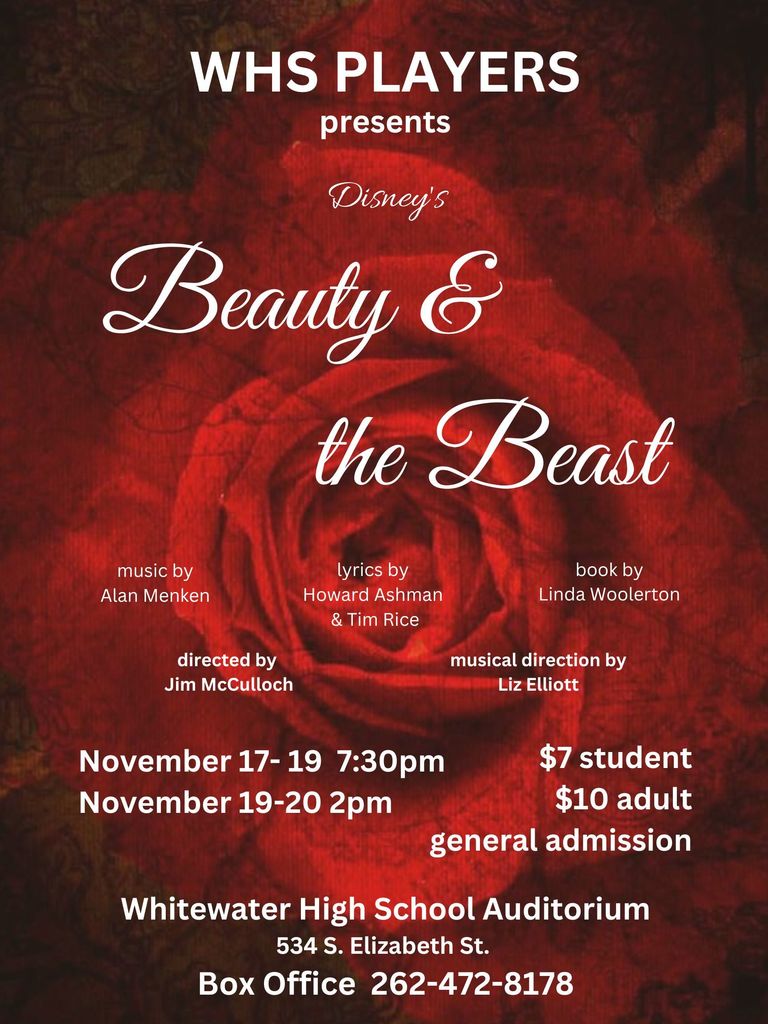 Tonight, the Whippets host McFarland for our annual homecoming football game! Kickoff is at 7 p.m. 🏈 We look forward to welcoming our alumni, fans, and community for this annual tradition. Let's go WHS!
Summer School Playhouse presents Willy Wonka and the Chocolate Factory, July 7-9th at WHS Auditorium. Tickets are $8 for adults and $5 for students. Call 262-472-8178.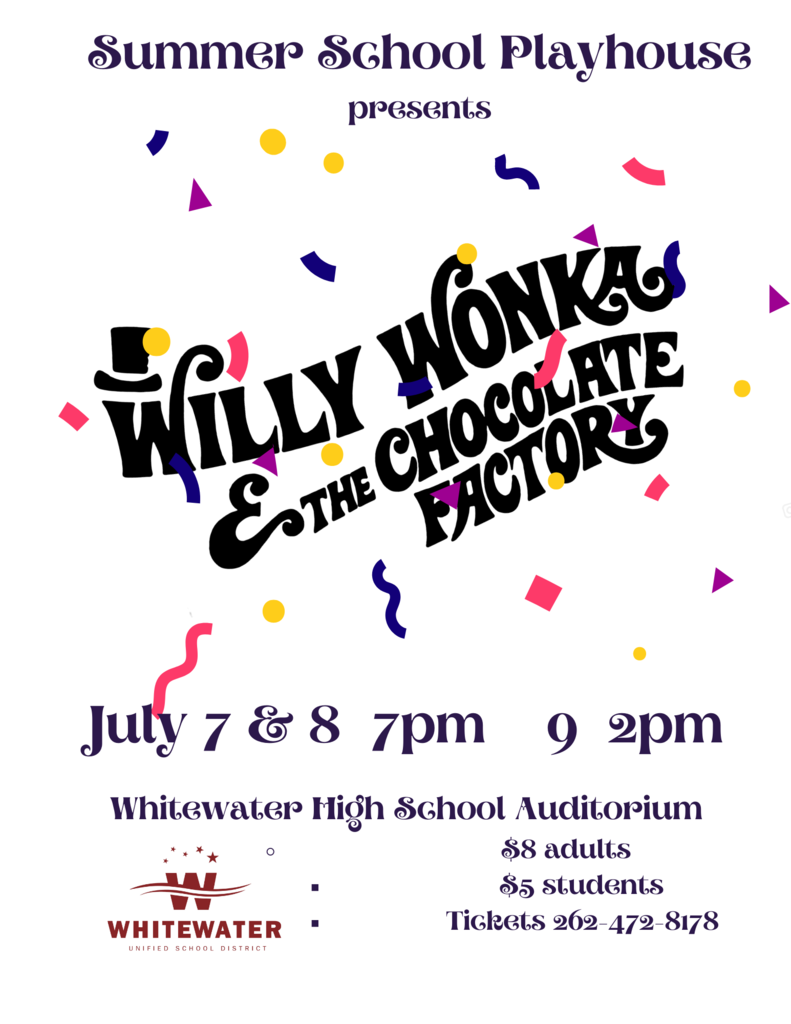 Due to the chance of rain, Natureland Day will now be this Thursday instead of Friday. Buses will transport to Natureland on Thursday. If your child is driven to and from school, please be sure to drop off and pick up at Natureland. Friday will be a regular school day at Lakeview!
GO FIRST Robotics Team!! We are cheering you on, Team #6574!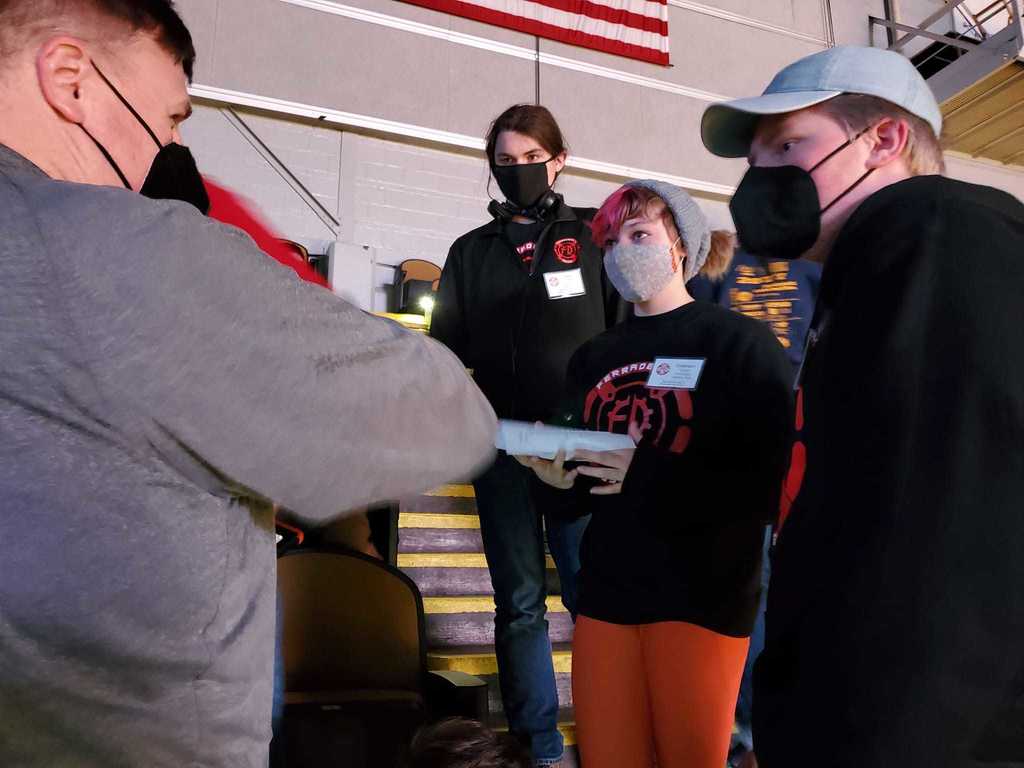 Remember that the open enrollment period for the 2022-23 school year closes at 4 p.m. on April 29th, 2022! Parents and guardians can apply to send their kids to any public school other than the one in which they already reside during the 2022-23 school year. Link to online application here:
https://dpi.wi.gov/oe